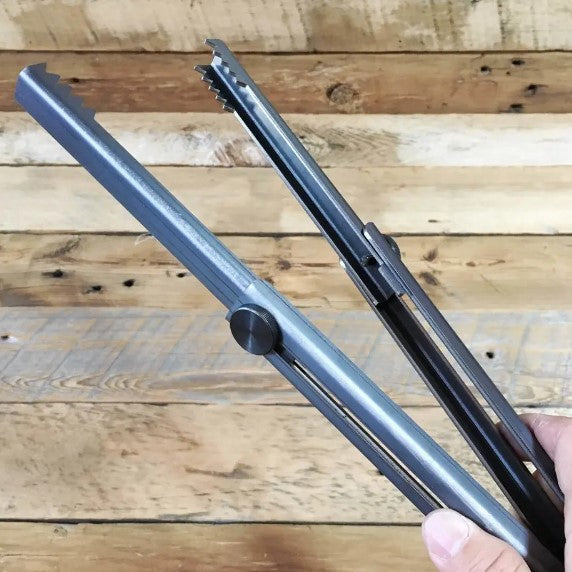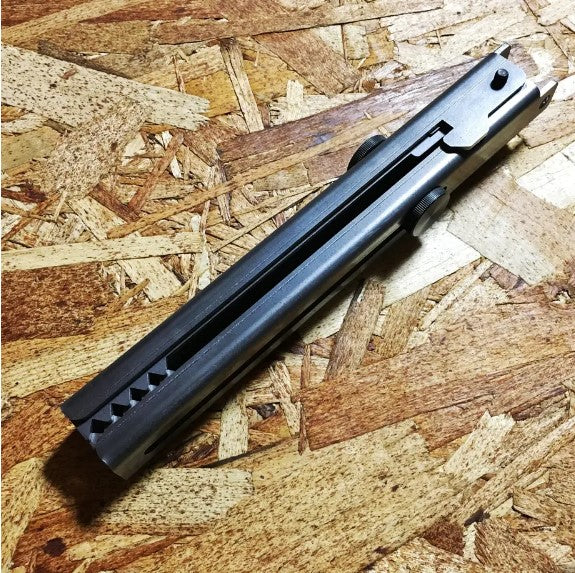 "Stray scissors" telescopic fire scissors black leather iron
Only 3 units left
Pickup available at 大阪府堺市西区鳳北町10丁48-101
Usually ready in 24 hours
"Stray scissors" telescopic fire scissors black leather iron
大阪府堺市西区鳳北町10丁48-101
Pickup available, usually ready in 24 hours
593-8328
大阪府 堺市西区 鳳北町10丁48
101
Japan
+819019051775
The material is an extra-thick 2.3mm black skin iron plate. No matter how hard you squeeze it, it will never flex. Of course, the familiar "whole rose" of Nora is also possible.
Each part is usually joined with standard screws, so anyone with a simple tool can disassemble and maintain. (* Because springs are used, be sure to wear protective glasses when disassembling!)
And the biggest feature is that it is "extendable". The arm fixed with a screw slides and can be lengthened only when in use, making it very convenient for storage and transportation.
It also has a "lock mechanism" that prevents the main unit from opening when the arm is retracted. So when it's stored, it's just like a stick, so you can usually put it in your pocket or apron and stretch it out when you use it.
Please use it habitually for a long time.
【spec】
Material: 2.3mm black steel plate
Length: about 215mm (when stored) to about 340mm (when in use)
Weight: about 440g
[How to use stray shears]
1 Loosen the screw
2 Slide the arm, and when it is fully extended, tighten the screw to fix it.
When storing
1 Grasp the main unit and "close"
2 Loosen the screws
3 Slide the arm and tighten the screw to fix it.
*It is structured to be locked by "closing" the main body and storing the arm. Please note that this lock only works when the body is closed
■Be careful not to pinch your fingers, etc., with the meshing part (base) of the main unit.
■If the screw for fixing the arm is tightly tightened and cannot be loosened, move the arm back and forth (in the direction to loosen the screw) to loosen it.
■This product uses black-skinned, unpainted steel to bring out the atmosphere of the material itself.
We would like you to enjoy the taste of the product, including the rust that occurs during use, but if you want to suppress rust, please apply the rust prevention treatment yourself after the product arrives. In addition, since this product is handmade one by one, there may be some individual differences such as scratches and press marks. Thank you for your understanding.