Hello!
My name is Kanji from YURAGI OUTDOOR.
This time, we would like to talk about the outdoor table of "0229made", which we will start handling newly.
After seeing it for the first time on the website , I fell in love at first sight with its compatibility with camping and its stylish design that can be used both indoors and outdoors.
I was able to talk about the handling immediately.
When I heard the story, it seems that they have opened a store at outdoor festivals held in various places, and that production cannot keep up with the current rush of orders.
That was January of this year.
In April, I was finally able to post it on the EC shop!
The most attractive feature is the bar placed on the side of the table.
It's not uncommon to have trouble finding a place to put "small items" other than tents, tables, and chairs, and the tables are often scattered.
By adding gear such as the Sierra Cup, the site will feel even more cohesive.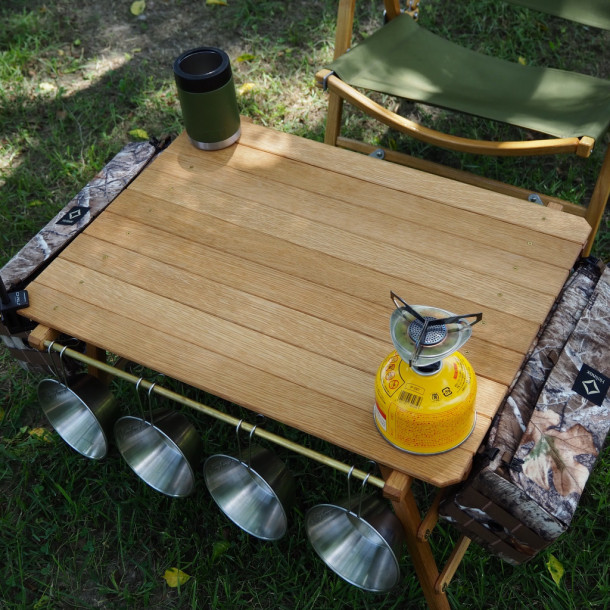 A wooden discerning table that brings flavor to the site at once.
A simple and original design that is difficult to cover with other sites.
Of course, it can also be folded.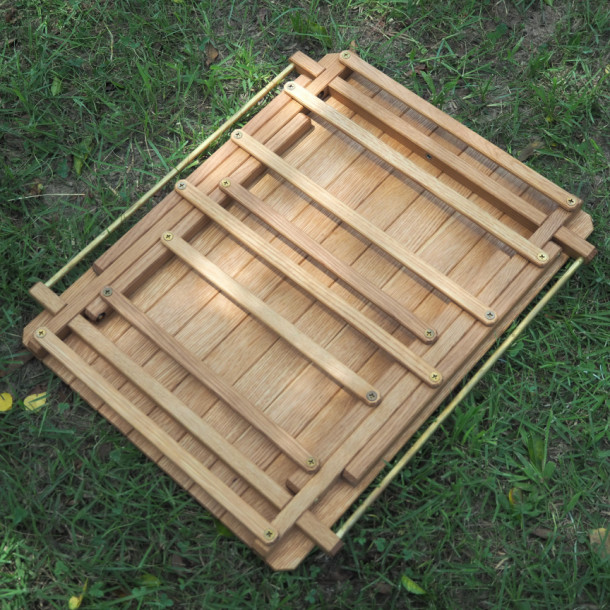 If you are thinking of starting a garage brand soon,
I don't know when it will be available again.
It is a gear that can be recommended with confidence.
Please take this opportunity to purchase!
Thank you for watching until the end.
We will continue to update you on the progress of the store and product introductions, so please stay tuned ☺
YURAGI OUTDOOR Kanji