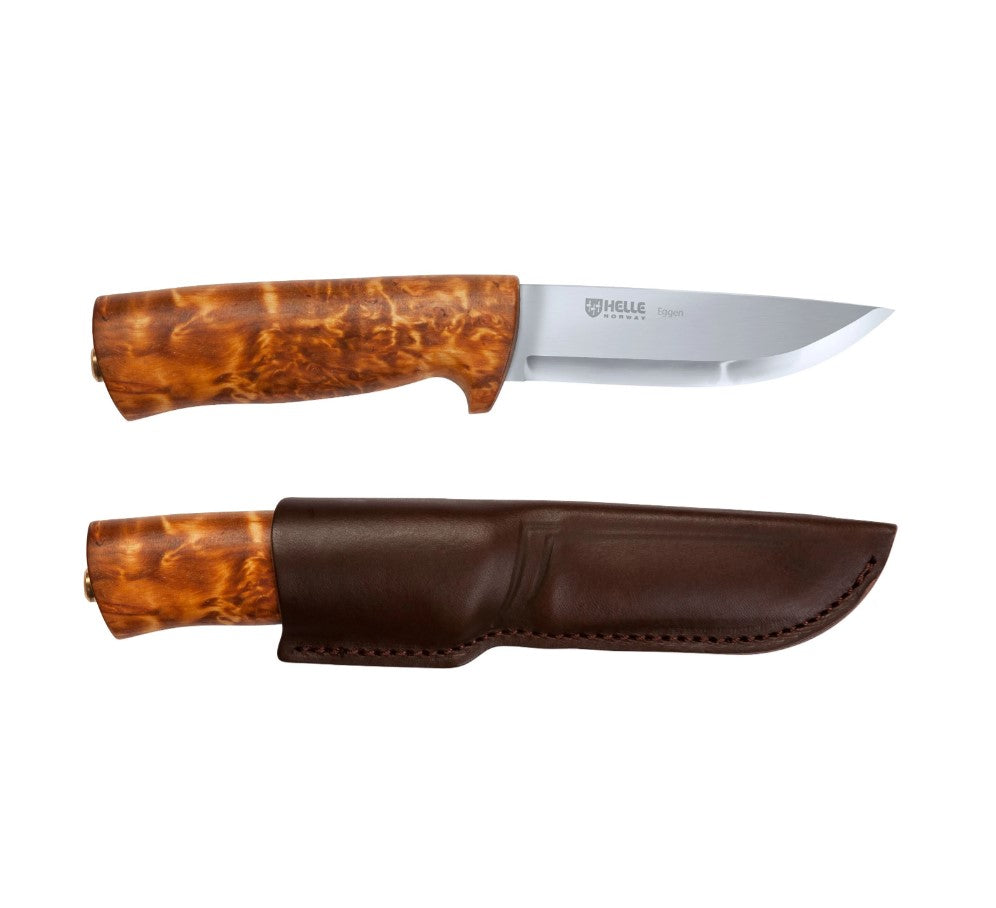 HELLE EGGEN
Pickup currently unavailable at 大阪府堺市西区鳳北町10丁48-101
大阪府堺市西区鳳北町10丁48-101
Pickup currently unavailable
593-8328
大阪府 堺市西区 鳳北町10丁48
101
Japan
+819019051775
The Egen is a true all-around knife, a favorite of the Helle staff and used by many users around the world. The perfect balance between handle and blade allows for a wide range of uses.

The blade is made of triple-laminated stainless steel. It has a drop point shape that gently tapers towards the tip and is hand polished to a traditional Scandi grind ready for use right out of the box. The handle is hand-finished from a single piece of curly birch that has been carefully selected. With finger guard for safe use.

Comes with a high-quality leather sheath with belt loops.

Item Number 75
production year 1998
DesignGunnar Lothe
accessories cross
Blade material Triple laminated stainless steel
Pattern material Curly birch
Sheath material leather (genuine leather)
Blade length : 101mm, Blade thickness: 3.1mm, Handle length: 110mm,
Weight Knife weight 120g, sheath weight 50g
country of origin Norway
Price 10,800 yen (excluding tax)

■ Precautions
・Because it is a natural material, there are individual differences.
・Because it is handmade, there may be scratches or scratches.
・It is prohibited by law to carry this product without justifiable reason.
・Please do not purchase this product if you are under the age of 18.