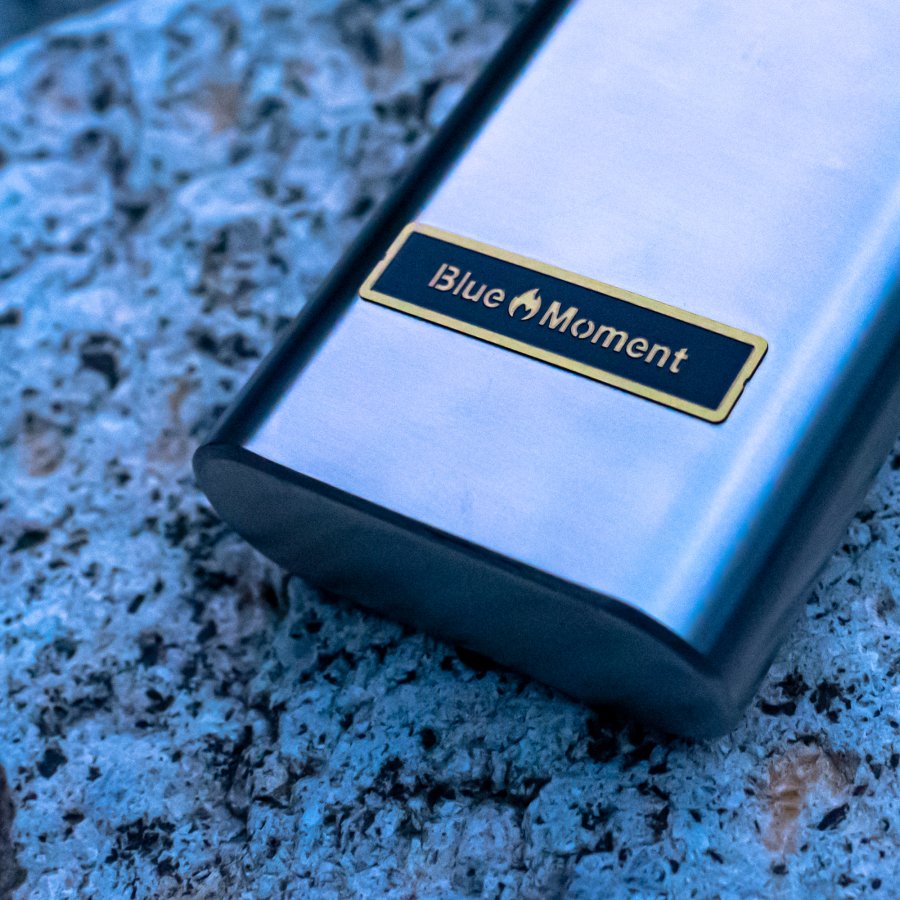 Blue Moment Made in Japan Brass Nameplate
Only 1 unit left
Pickup available at 大阪府堺市西区鳳北町10丁48-101
Usually ready in 24 hours
Blue Moment Made in Japan Brass Nameplate
大阪府堺市西区鳳北町10丁48-101
Pickup available, usually ready in 24 hours
593-8328
大阪府 堺市西区 鳳北町10丁48
101
Japan
+819019051775
Customize your favorite gear even more with brass seals
A brass nameplate with the logo of Mr. Asuwa's original brand "Blue Moment" belonging to the Bonfire Party. A brass custom sticker that can be attached to your favorite gear.
Although it is made of brass, the back side is a sticker and can be pasted. It has a slight thickness and hardness unique to brass, and a beautiful luster.
Please enjoy the sticker tune by pasting it on your favorite places such as gears, computers, and smartphones.
What is Blue Moment?
An outdoor brand launched by Yasuyoshi Asuwa, who belongs to Takibikai.
The Blue Moment is a phenomenon in which the sky turns deep blue for a short period of time after dusk.
The origin of the brand name comes from the time when the bonfire looks the most beautiful, and I like this time the most.
Please read before purchasing・The oil lantern and fuel bottle shown in the photo are sold separately.
・Scratches and small dents from the manufacturing process do not affect the use of the product, so we will sell it as a product that has passed inspection.
・In principle, we cannot accept returns or exchanges except for malfunction of the main unit, so please understand in advance.
・Colors may look different depending on the shooting conditions, lighting conditions, viewing environment (PC monitor or smartphone screen), etc. Please note that the color and texture may differ slightly between the photo and the actual product.
■ SPECs
Product content

1 brass nameplate
size

Approximately 1cm long x 4cm wide x 0.2cm thick
weight

about 1g
Material

Brass
surface treatment

Kurobe half edging drop electrodeposition coating
finish

clear paint finish
back side

With double-sided tape (Toyochem double face DF2200K)
Precautions for use
When pasting, please degrease the object to be pasted. If oil remains, it will be easy to peel off.
*When attaching to a lantern, bend the plate slightly along the lantern and press both sides strongly with your fingers to prevent it from peeling off.
When pasting, please remove surface foreign matter such as dust and dirt before use.
Please note that if you peel off the pasted one, you can not stick it again.
Please note that there is a risk that the adhesive may not be removed due to damage or adhesive residue on the object to be pasted during this peeling process.
Do not apply the adhesive side directly to the skin. Also, avoid direct contact with food and drink in containers such as cups.
When pasting on the vehicle, please adhere according to laws and regulations.
We are not responsible for any secondary damage caused by using this product.
Keep out of reach of children.
* Metal parts may have fine scratches.
*This is a custom sticker, so please use it at your own risk.