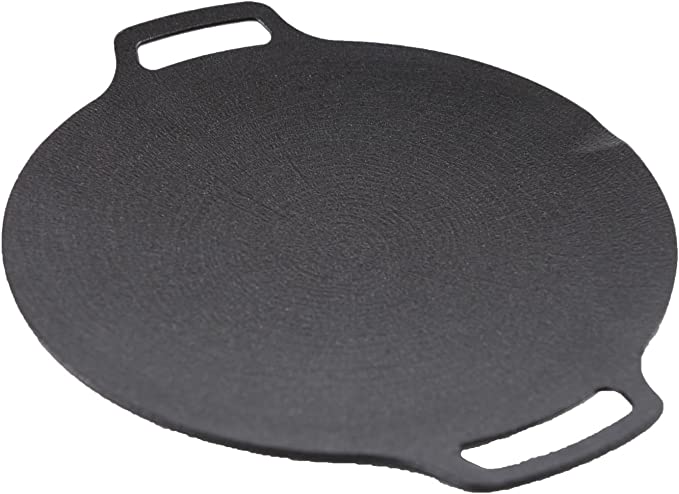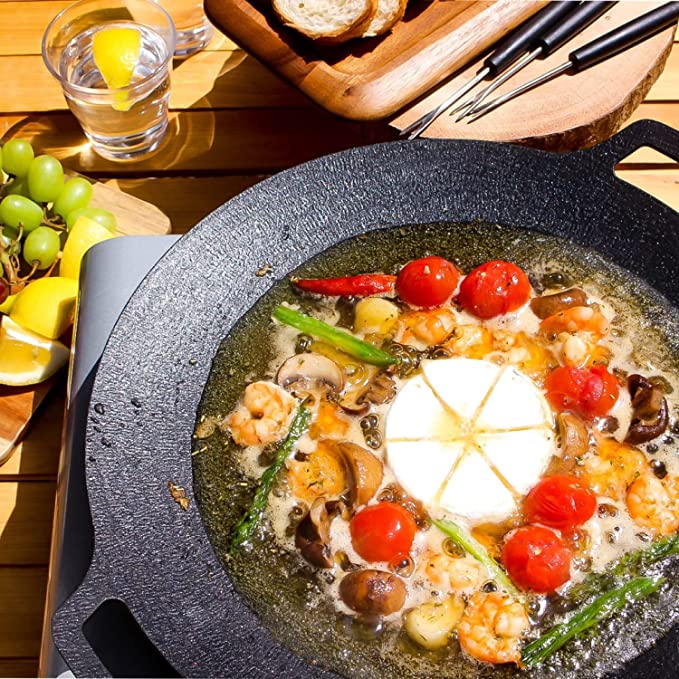 Iron plate multi griddle
In stock
Pickup available at 大阪府堺市西区鳳北町10丁48-101
Usually ready in 24 hours
Iron plate multi griddle
33 cm
大阪府堺市西区鳳北町10丁48-101
Pickup available, usually ready in 24 hours
593-8328
大阪府 堺市西区 鳳北町10丁48
101
Japan
+819019051775
An iron plate multi-griddle that is ideal for outdoor camping meals.
The shape is stylish, but the usability is outstanding!
Even without oil, it does not stick easily, so cleanup is easy and stress-free.
The large size with a diameter of 33 cm has a depth of about 2 cm, so it can hold 1 liter of water.
Therefore, in addition to baking and frying, I am also good at simmering and hot pot cooking.
In addition, the 33 cm diameter is about 1 kg, and the small 19 cm size is surprisingly light at 330 g, so it is an excellent item that even women can easily carry.
Non-stick even without oil
A special process called "Innoble Coating" is applied to prevent food from sticking and is easy to clean. It does not rust and does not require seasoning.
All-purpose iron plate for grilling, frying, simmering, and pots
An iron plate multi-griddle that brings out the umami of ingredients to the utmost with high thermal conductivity. Among them, the 33 cm has a recess of about 2 cm in the center of the main body, so you can cook simmered dishes and hot pot dishes. A versatile iron plate that can be fried with a small amount of oil.
Compatible with both open fire and IH
The 33 cm diameter iron plate multi-griddle can be used not only for direct fire cooking on gas stoves and bonfires, but also for various IH with a magnetic material placed in the center of the bottom. Enjoy the atmosphere of camping with Teppanyaki at home! (For 19cm diameter, only gas and direct fire are supported)
Specification of iron plate multi-griddle diameter 33cm
size

About width 40 x length 33 x height 4mm

weight

about 1kg

material

aluminum alloy casting

coating

Innoble coating

accessories

Silicone mittens (2 red)

Corresponding heat source

Gas, IH cooker, direct fire, charcoal fire, radiant heater, ceramic heater, halogen heater